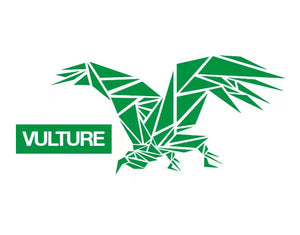 The Story of Vulture
The origin of the Vulture dates all the way back to 2018. We wanted to make an inner ring bimetal after the hummingbird. The design featured a V/H shape with a moderate amount of SS ring weight.It was tested at WYYC 2018 and by our players. However we could not manufacture the yoyo without vibe after numerous tries so we decided to put the design on the backburner.
After the success of Peregrine, we want to make an inner ring bimetal with our new found understanding of yoyo and our manufacturing capabilities. We began the Vulture project using the original design as a foundation. As the years go by, the yoyo trend changes as well, so we completely revamped the spec of the Vulture to 2021 standards. We want this yoyo to focus on power, control and flow, something different from our speed demons like Hummingbird and Peregrine. Our first prototype focused on extreme rim distribution, maximizing the SS ring weight at all cost. This took numerous tries and months. However, the 1st prototype had too much rim weight and it sacrificed too much flow and maneuverability. In order to solve that, we revamped the center cup design and decreased the SS ring weight just a bit to enhance the control and flow of the yoyo while keeping the focus on power. Then we focused on the details like a rounder response and rim to improve the experience of the Vulture.
We decided to use the name Vulture because of its powerful and aggressive look, Vulture is also a classic Villain in the spiderman series that has strength and maneuverability, which perfectly symbolizes our yoyo. 
On the string you will feel almost 16g of SS ring that maximizes stability and control. It can handle both vertical and horizontal combos with power to spare. Pushing the boundaries of weight distribution for an inner ring bimetal. 
This is the story and the design process of the Vulture. We hope you enjoy our newest release!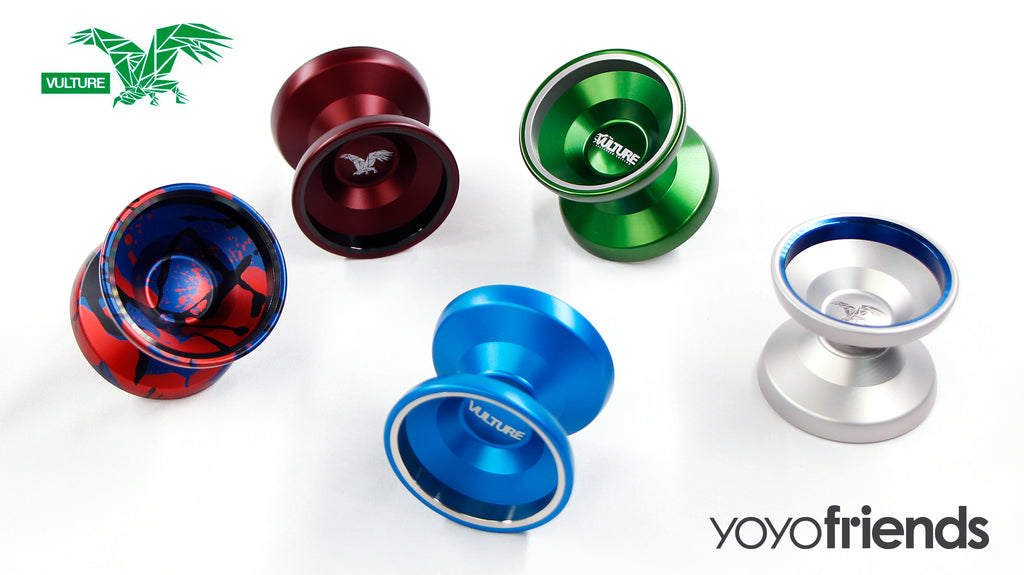 ---